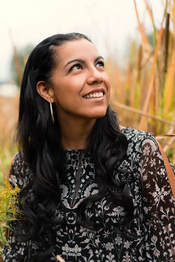 Tania Medel, BA
Yoga Therapist
303.868.6343
originsyogatherapy@gmail.com
www.facebook.com/originsyogatherapy
Origins Yoga Therapy: Breaking the stigma of addiction and mental health conditions - one breath and movement at a time.
Yoga therapy sessions blend principles of humanistic psychology and restorative yoga. It includes hands-on, long held assisted yoga postures.
About Tania Medel OYT Practitioner: After a highly successful career as a human resources director I felt that my energies and enthusiasm would be better suited in a career mor
e near and dear to my heart. My past positions had given me insight into employee wellness and after taking a health risk assessment and determining that my body wasn't operating at full capacity, I chose to parlay my passion for yoga and mindful living into a lifelong career. Additional schooling followed, with the practices of yoga and meditation allowing me to not only transform my own physical, mental and emotional health, but to effectively guide others in doing the same.

​Tania is a certified Phoenix Rising Yoga Therapist practicing yoga therapy in Denver, while simultaneously serving the Boulder community teaching yoga. It is her wish to serve others by helping restore the mind-body connection in all of us, and through helping individuals live richer, longer and more fulfilling lives.
Tania graduated with a BA (Honors) from the Swiss Hotel Management School in Caux-Montreux, Switzerland. Tania has spent months at a time studying Buddhism and Meditation with her teacher at Wat Metta monastery near San Diego, CA.