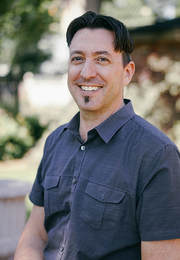 Eric Gordon
Certified Advanced Rolfer™
303.653.8107
Email: eric@denverrolfing.com
www.denverrolfing.com
Rolfing® Structural Integration is a sophisticated, unique approach geared towards better alignment and more upright posture to resolve chronic pain and discomfort.
Are you suffering from back pain or other issues that haven't been helped by other methods?
Do you want to get to the root cause of your chronic discomfort?
Are you searching for an approach that is tailored to your specific needs?
If you answered "Yes" to any of these, then Rolfing may be exactly what you're looking for. Learn more about Rolfing, session rates & information at
www.denverrolfing.com
Read Google Reviews about Eric's work here
, and his Yelp Reviews
here
Eric has been Rolfing professionally since 2007. His first experience getting Rolfed was in 1998, and he receives sessions for himself on a regular basis. Born in Philadelphia, raised in New Jersey, he's also lived in several other areas of the country and has called Denver, Colorado home since 2006. When he's not Rolfing, he can usually be found tinkering with his guitars and other musical gear. He's a certified scuba diver, but if he summons enough courage to go skydiving, it will be his biggest accomplishment ever.