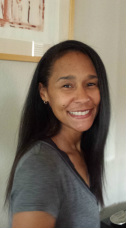 Lisa Compton, LAc, MSOM
Nationally certified in Acupuncture and Chinese Herbal Medicine
303.460.7370
http://www.meridian-acupuncture.com/
Lisa has been drawn to the practice of medicine since she was seven years old. Her calling and introduction to traditional Chinese medicine (TCM) (also known as Oriental medicine (OM)) began in her teens. She earned her undergraduate degree in Pre-Med/Biology at University of South Carolina, and did biomedical research in neuroscience while also apprenticing with a Doctor of Oriental Medicine in the Washington, D.C. metro area. She relocated to Colorado in 1999, and continued her education at Southwest Acupuncture College in Boulder, from which she earned her Master of Science in Oriental Medicine in 2002. A proud mom of two, she is nationally certified by the National Commission for the Certification of Acupuncture and Oriental Medicine (NCCAOM) in acupuncture and Chinese herbology, and holds a Colorado acupuncture license.
As an NCCAOM-certified professional and licensed acupuncturist in the state of Colorado, Lisa is ready to help you on your road to achieving and maintaining health and wellness. Lisa offers a free 20 minute consultation to find out how incorporating Oriental medicine can help you with your goals.
SOME CONDITIONS TREATABLE WITH ORIENTAL MEDICINE
Cancer treatment side effects*

Cardiac palpitations/Irregular Heartbeat

Detoxification and wellness

Headaches
High Cholesterol

Musculoskeletal pain
Neuralgia, Neuropathy


Sports & Traumatic Injuries
*In conjunction with standard treatments


Lisa is the mom of two and enjoys yoga, movies, and trying to keep up on medical developments.